Welcome to the Blue Pie charity section of our website. Blue Pie and our partner companies are proud to support the following charities. If you would like to know more about how Blue Pie and our partners and how we provide support for charity then please email: sales@bluepie.com.au
Blue Pie Records and Barry Crocker actively support Variety where ever possible. One of our recent initiatives has been the creation of the Variety Barry Crocker Ringtones site.
The site provides users with the ability to download some crazy and very funny ringtones from one of Australia's iconic stars " Mr Barry Crocker ". Every time someone downloads a ringtone 30% of the profits generated on every sale are donated to Variety. You can read about how Barry supports Variety and all the fantastic work that they do by visiting Barry's website.
One of the other ways that we have been able to support Variety has been through the sale of CD's via the Blue Pie shop.
View the letter of thanks and our donation here:
BPP – Variety – Barry Crocker Thankyou Letter v280806
BPP-Varitey-Donation-20061

Blue Pie Records and Magic Blue Creative dig deep to support "The Not Too Foul" Fund Raiser for one of Australia's greatest radio personalities "Vic Davies".
The company was glad to have been able to donate a website to the Fund Raising Committee that was auctioned off on the night. If you would like to know more about Magic Blue Creative and the great work that this company does then please visit their website here.
Read the great note of thanks was sent to the team:
BPP – Not Too Foul Thank You Letter v01052010

Blue Pie Records and its directors provided a donation of over $16,500 in memorabilia that was auctioned on the night to raise funds for the Foundation Diane.
Foundation Diane is a not-for-profit organisation committed to raising funds for research into the early, accurate detection of cancers to improve the health and well being of all Australians. The Foundation commemorates Diane Bath, the daughter of rugby league legend Harry Bath and Gwen Bath, who succumbed to a rare form of cancer in 1996. We are very happy to be associated with this great cause.
You can click here to read the fantastic letter of thanks from the  Foundation Diane CEO:
BPP – Foundation Diane Thankyou Letter 180805

The Blue Pie team a were a key part of the launch of the foundation at the Sydney Hilton Hotel.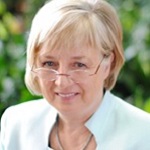 Dear Blue Pie Records team,
On behalf of everyone involved in Foundation Diane and the Institute for Magnetic Resonance Research (IMRR) we thank you and all at Blue Pie for your support and creativity in the launch of Foundation Diane.
The inaugural Gala and auction could not have happened without the support received from a wide range of professionals such as the team at Blue Pie. Your willingness and ability to secure the performers for the evening of the calibre of Barry Crocker, Rodney Marks, Dino Jag and Tommee made it an event to be remembered. Your Hollywood memorabilia added a unique touch to the auction items. It was very exciting for many of us to even have the opportunity to see Elvis Presley and John Lennon memorabilia.
With kind regards
Professor Carolyn Mountford 
Chief Executive
We are now into our 9th year of sponsoring The Hawks Major League Baseball Team. The total sponsorship to date is now over $25,000. Magic Blue Creative and Blue Pie have provided the website, design, web radio and all hosting/email services for the Hawks MLB since 2003.
This is just one of the many ways that we help to give back to the community. As we grow we will continue to support community sports where possible.
As at August 2018 the sponsorship for the program has now closed. If you would like us to help your charity grow then email damien@bluepie.com.au to find out more.
"Village To Village" Tsunami relief appeal:
Blue Pie was fortunate to be able to donate two items from our memorabilia collection to be auctioned by the Village To Village" Tsunami relief appeal and raise over $1100 to help the victims of the disaster.
You can read the great note of thanks from Matt Farmer, Event Manager.
"Hey Damien and the Blue Pie Team, thank you for your contributions to the "Village To Village" Tsunami relief appeals in January and March this year. These were local, grass roots initiatives from local surfing communities, musicians and pro surfers on the Northern beaches of Sydney which through the assistance of the Lions Club International, Quiksilver, engin and Surf Aid International raised over $15,000.00 from these events.
The funds raised went to specific villages in the Mentawi and Tews islands who were largely missed by mainstream aid at the time of this horrendous disaster.
These contributions were invaluable in saving lives through medical aid and support. Thank you for so much for your valued contribution."
Matt Farmer,
Event Coordinator,
Groove Communications
matt@groovecoms.com.au