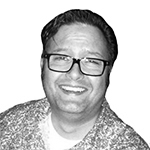 DAMIEN REILLY
LinkedIn Profile
CEO & Founder - ASIA Pacific - Blue Pie Productions USA LLC www.bluepie.com.au
Director - Blue Vault Digital USA LLC www.bluevaultdigital.com

Dip.Fin. 1987, Member Institute of Export
APRA Full Writer Member 1997
Member of AIR
Member of ARIA
With over 30 years of IT & Music industry experience, Damien brings his vast network and business skills to the table to expand and grow Blue Pie's roster of artists and labels globally. Damien's specialist skill is the ability to integrate practical internet based communication systems into businesses and develop new markets.
Blue Pie has expanded its office bases in the USA, UK, Canada and France.
Blue Pie has a constantly expanding Film, TV, Cable and advertising division that now completes hundreds of license sales every month. In 2012, Damien led his production team to secure TV and Film production work includng Blue Pie being awarded the global production contract for the TV music show called " DJ Central " www.djcentral.tv
With over 30 years of IT & Music industry experience, Damien brings his vast network and business skills to the table to expand DJ Central TV's catalogue of content rights. Specialist skills include the ability to integrate practical internet based communication systems into businesses and develop new markets. His vast experience in TV, Film and music production and his global network of digital entertainment content producers provides Blue Pie with a market leading edge over its competitors.
His specialist skills are building simple and efficient digital content management and monetization systems. This combined with his vast and deep understanding of the complex worlds of publishing, rights management and mechanical copyrights allows DJ Central TV and DJ Central Records the ability to navigate the complex global oceans of the music publishing markets with relative ease. Damien is also a successful song writer, producer with over 50 top 40 records and growing.
As Damien says:
I started Blue Pie back in the early 90's to look after my sisters musical interests and to also manage the music business interests of a band that I was playing in. Over the next 10 years the label grew and in 2000 we expanded and got serious about the digital music space and here we are today. Each day is fun and I really do not work as I love every day. I get to do what I am passionate about and that is music. I believe that if you can find and follow your passion, you never ever work, it is just what you do but sometimes you have wander around to find exactly what it is that you like and then stick to it. I am just thankful that I was given the right opportunities to be able to play and enjoy music at a young age and make this a part of my life every day. "
Damien draws on his vast musical knowledge and experience to create leverage for Blue Pie and the companies partners. Blue Pie has become a leader in the music industry as a direct result of the companies practical integration of digital entertainment systems, data management services and the continual exploitation and commercialisation of the Blue Pie music and digital entertainment catalogues around the world.
Damien's diverse and far reaching global networks in technology provide Blue Pie with a market leading edge in web based communication systems, major label relationship management and digital business development tools. Throughout 2009 and 2010 as the GFC took hold of the world, Blue Pie encountered many challanges, and under Damien's leadership, Blue Pie managed to grow in one of the world's worst periods in business history.
Damien is an accomplished musician, composer and producer with numerous international recording credits to his name and top 40 chart achievements. The company is enjoying global recognition with Damien leading his team with successful licenses, chart positions and sales of the Blue Pie catalogue in Australia, USA, Canada, Europe and Asia.
Board Positions include: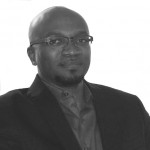 Michael K Jones
LinkedIn Profile
I.T and Systems Director
Michael grew up in the Quad City area in Illinois in the era of some of the greatest Soul music and the birth of Hip Hop. It was commonplace for the sounds of Stevie Wonder, Smokey Robinson, Earth Wind & Fire, The Whispers, Maze featuring Frankie Beverly, Atlantic Starr, and many other greats to fill the air in the Jones' household. Those days fostered his love for music and have kept it in his heart to this day. Michael has been quoted as saying, "Music has spoken true to my soul since my younger years."
His travels would eventually land him in Houston, TX, where his passion for music and appreciation of the Independent Artist compelled him to create IndiesStandUp www.indiesstandup.com in 2006. With the popularity of community based websites growing, he envisioned an online community for Indie Artists to be able to network and collaborate. The popularity of the site quickly grew, but there was always the feeling that it could be better.
IndiesStandUp has now grown to offer a vast array of services including Brand Development, Music Publishing, Physical Product Distribution, Digital Distribution, and Music Video Licensing and Distribution, and Tour Booking. The company plans to launch a new Joint Venture TV Channel in 2016 with DJ Central called " Indie Central TV ".
In 2015 Michael was appointed I.T Director for Blue Pie Productions USA, DJ Central Hong Kong and Planet Blue Pictures. Michael oversees a vast network of digital entertainment content management tools and systems. He manages the day to day global network requirements insuring that content flows to all corners of the globe and the company network of partners, labels and artists have 99% uptime on all their project management and royalty systems. Michael works directly with the boards of each company insuring world class management and reporting standards are maintained.
Michaels past times include martial arts, philosophy, and keeping up to date with the rapidly changing information technology worlds. He is married and a dedicated family man with 5 incredible daughters.


CRAIG FRASER
Jingle Master – Blue Pie www.bluepie.com.au
When it comes to song writing Craig Fraser has a great talent for adding the colour, the twist or the quirkiness, which can transform a basic song into a memorable tune that will prick up a listener's ear and become firmly entrenched in their mind.
Maybe it was a combination of banjo and bagpipe playing grandparents, opera singing parents or just the fact that nobody quite see the world as Craig does but Chris Spencer from Who's Who of Australian Rock sums it up best with "Fraser's high standard of song writing means he's able to write songs that range from ballads to high energy freak-outs."
Having played the piano for more than 30 years Craig has played Punk, Country, Rock, the list goes on but his true passion is writing and with a vast library of lyrics and melodies Craig is constantly recording and collaborating.
Joining the Blue Pie team is a natural progression for Craig, enabling him to share his talents with the awesome Blue Pie artist roster and create those memorable tunes, jingles, 3 part epics or anything else in between you might need.
Craig works with Damien Reilly and the global team at Blue Pie. We are honoured to have Craig on the team. We look forward to many long years of success with Craig. For more information on Craig you can visit his website at www.craigfraserband.com


COLIN SEEGER B. JURIS LL.B
CEO - Abilong Pty Ltd - Intellectual Property Specialists Corporate Affairs - Blue Pie www.bluepie.com.au
Colin graduated in law from Monash University and then became actively involved in the music & media industry for the last 25 years. He was Corporate Counsel and head of Legal & Business for Polygram Australia (now Universal Music) overseeing the Group's legal work for the recording, home video and publishing divisions as well as managing the catalogues of local and international copyrights, trademarks and related deal negotiations with licensors and other media groups such as TV and radio networks.
He returned to the law to become co-partner at Simpsons, Australia's premier arts law firm, where he specialized in commercial transaction law, licensing and protecting intellectual property, venture structuring and management of IP rights in commercial ventures Clients included The Wiggles, Polygram Records, Warner Music Publishing and MCA Music Publishing.
He founded Abilong in 1996 to advise commercial ventures of all kinds as to how best to secure the maximum benefit from their creative effort and intellectual property. Abilong provides commercial advice to a wide range of enterprises and creative's; clients have included TV program developers, major entertainment events and technology start-ups and Apple Computers (securing the music used on the music used to support the iPod's launch into Asia). The company is consulting to large UK arena events to create IP Matrix analysis and commercialization plans and provides Expert Witness services to litigation such as the highly publicized "Men at Work/ Kookaburra" copyright case.
He co-authored the 1st edition of the Australian music industry's standard text "Music Business" (now in its 3rd edition) and lectures graduate and post-graduate courses at various institutions including University of New South Wales College of Fine Arts and the Australian Institute of Music teaching commercial and business management subjects, focusing on media, licensing , commercial strategies, tax and venture structuring. He was on the Australian Record Industry Association's Copyright Committee and was a member of the of The Law Society of New South Wales' Ethics Committee for four years.
Abilong also assists new ventures become "capital ready" and matches funders with commercial opportunities. Through this work Abilong has built close relations with a range of US and UK law firms and has developed a niche business, creating and overseeing fling by patent attorneys, of business system patents and a global network of media contacts and associates in record, television and new media companies
As Blue Pie's internal corporate affairs and I.P Strategist and consultant, Colin works with Rob Hooper, Damien Reilly and Jon Taber to protect and manage Blue Pie's and our corporate partners I.P and Digital Assets world wide. A non stop powerhouse of life, energy and a great sense of humour, we are honoured to have Colin on the team.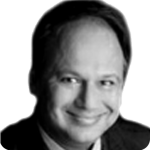 RAJEEV SHIRODKAR
CFO and External Account - Blue Pie Productions USA
Rajeev Shirodkar, is a respected Business Professional within the Accounting and Finance industry in Australia and India. Rajeev's background is profound and widespread in the specialities of Finance, Accounting, Operational Planning, International and Domestic Business Development, Strategic Alliances, Business Growth and Venture Capital Raising. Rajeev commenced his career with Westpac Bank, working with them for 6 years. Then moving on, into the area in Audit of Banking and Finance. Rajeev's services thereafter were engaged by Green and Gold IT for a period of 9 years, until the business was sold to a blue chip enterprise.
Rajeeve works with the board to manage the company capital requirements and global expansion of the companies software and I.P.patents and a global network of media contacts and associates in record, television and new media companies.


MARCUS BATTEN
LinkedIn Profile
Australia Consultants
Director of Corporate Cards - Blue Pie Investments - www.bluepie.com.au
Mr. Batten completed a military degree in Maritime Studies, and maintained an interest in broadcast and communications whilst building a career in the Royal Navy. He entered the commercial world selling video conferencing and broadcasting solutions to media and broadcast organisations in the 80s and was heavily involved in the trial and launching of remote television, pay TV and satellite solutions, HDTV and mobile journalist solutions. This was using mobile VSAT and DAMA technologies with the analogue TOC solutions around the world. He represented Australia on numerous broadcasting and entertainment lobby groups and was involved in the multimedia committees for the bids to the 1994 and 1998 Olympics drafted in 1988. The panel was tasked to define the future media communication and broadcast needs in and towards 2000.
Mr. Batten worked on the project teams for C-class spot beam satellites for the Australian satellite networks at Aussat. In the mid 80s, after leaving the military, he worked in an independent financial brokerage in London setting up corporate loans and venture capital for international traders and private investors and was an active member of the Dangerous Sports Club, a not for profit charity association raising money for good causes around the world.
He has a passion for media mobility and virtual 'in the cloud' business solutions across business and entertainment and is always one for generating interest and innovation in media, publicity and content, having written restaurant reviews for "About London" in the 80s. Mr. Batten qualified as a journalist and illustrator for Fairfax Media in the early 90s and from time to time has produced articles and works for the media. He has a breadth and depth of experience with sales, support and professional services delivery as well as strong leadership skills, developed within the Enterprise Software and Services market.
He has been intimately involved in all stages of the rollout and introduction of software, Media, telecommunications, IT and business solutions and services in a range of industries and has managed and lead software and system development teams. This has grown from a "hands on" operational risk and change management background in the military and other operational management experiences.
Marcus has a keen interest in virtual banking and retailing and closely follows Alibaba, E-bay and other holistic trading schemes. He has often worked with card trading systems and their virtualisation across frontiers. He first came across the concept of membership reward cards and advantage cards in the 80s and saw how well run membership schemes hung off a card that became a valued possession of the member: they became dependent on the card. He sees that a card can generate that membership, familiarity with an association. He knows that the card builds a feeling of being part of something.
As the director of corporate cards for Blue Pie Investments, Marcus oversees the company client base and manages the global business development team working with Damien Reilly Blue Pie's CEO, David Murray, Blue Pie's Chief Strategy Officer and Larry Bortles, Blue Pies Director of Corporate Finance, to drive sales of the firms white label debit cards and debit branded VISA and MasterCard programs. A man with vision and one who knows that the gold is in the detail; we are honoured to have Marcus on the team.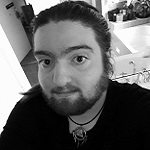 Edmund Cotter
Media Manager – DJ Central Records | DJ Central TV www.djcentral.tv
www.djcentral.tv/team/edmund-cotter
www.bluepierecords.com/teamaustralia/edmund-cotter
https://www.linkedin.com/in/edmund-cotter-b14116185/
Edmund is the Media Manager for DJ Central Records | DJ Central TV, and leads a small team of four people. He handles various tasks for DJ Central, Blue Pie, Metal Central, and other related companies, mostly in the form of social media strategy, planning, and execution. He also has written all the news articles, new releases, and newsletters for these websites since advancing to this role in January 2019, and believes in putting passion and creativity first.
Edmund studied at Charles Sturt University Wagga Wagga from 2013-2017, and has a Bachelor of Creative Arts and Design, with a double major in sound production and English. He has a particular fascination with creative writing. He enjoys electronic ambient music, drum and bass, and hip hop.
Edmund started his role at the company as a volunteer intern, where he managed content and spent many hours reorganising disorderly song catalogues, and checking thousands of songs for their audio quality. From there, he advanced into a paid role, and used his organisational skills and attention to detail to keep an enormous database of music and artists orderly and under control. He later transitioned into his current role of media manager, and continues to use his organisational skills to the fullest.
Edmund is responsible for the company's media including:
Managing social media profiles and maintaining relationships with their respective fanbases through hundreds of one-on-one conversations
Organising spreadsheets of artist catalogues, tour dates, social media reach trends, and other complex data
Putting his creative writing skills to work by writing and editing artist bios, new releases, technical manuals for new employees, and articles
Planning with his team on how best to promote new music releases on social media
Managing the promotion and social media of viral artists such as DL Down3r and building connections with them
Catalogue organisation and uploading (per his previous role) when required
And many other miscellaneous tasks
Edmund is a persistent worker and hates the disorder that arises from working under a flimsy plan. He is a creative thinker and enjoys keeping everything functional, neat, and orderly.
He believes that to think outside the box, one has to thoroughly understand the box inside and out, before one dares deconstruct it.