Jingles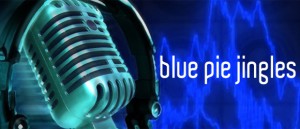 The Blue Pie Jingle Team has some of the world's best recording and production facilities to create your new jingle.
If you would like your brand to have its own audio signature then you can look no further and email the sales team at Blue Pie today on sales@bluepie.com.au
Have the Blue Pie team write you that jingle that will make your cash registers ring with all the new cash that your new audio single will generate.
We all know how our brands look but do we know how they sound ?
We work with over 10,000 artists and producers around the world to deliver the best jingle that we can for YOU our client.