We would like to invite you to download our service and distribution brochures below. Blue Pie Records provides our artists, labels and content partners with access to a global distribution and rights management network of over 600 digital stores, studios, advertising agencies and media networks.
We are focused on using the digital entertainment systems along with traditional distribution retail services to grow new markets for your music. You can select full or limited distribution services. The choice is yours. We are here to help you to increase your sales and grow new markets for you music.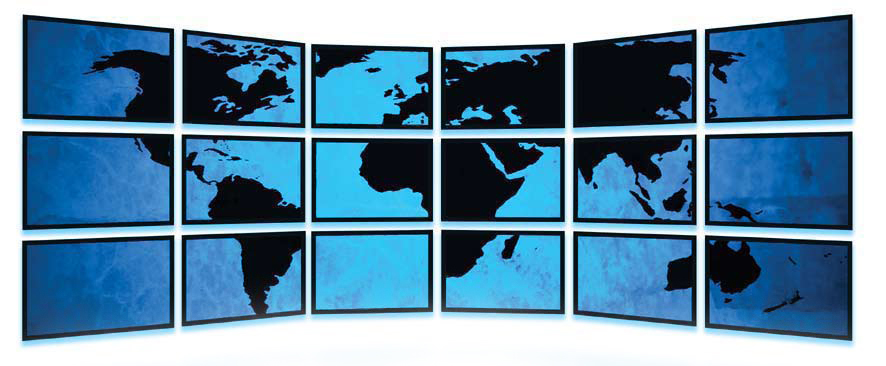 Exclusive Content and Distribution Agreements:
Blue Pie holds a number of exclusive digital entertainment content supply and management contracts for key retail networks, credit card & loyalty programs, technology firms and social networks. These exclusive agreements provide our artists and labels with direct access to new markets that they would normally not be able to reach.
Some Exclusive Agreements Include:

DJ Central TV 
www.djcentral.tv

Ordior 
www.ordior.com

Planet Blue Pictures 
www.planetbluepictures.com
Blue Pie helps to expand our artists, labels and contents partners' sales potential with these contracts. Blue Pie is focused on securing exclusive content supply agreements with leading brands. That's one of the key points of difference between our competitors and us.
HOW DO I KNOW MY RIGHTS ARE PROTECTED?
Blue Pie are members of the following music regulatory bodies & organisations:
APPLYING FOR DISTRIBUTION WITH BLUE PIE RECORDS:
If you would like to apply for distribution with Blue Pie Records then please complete the new artist form here.
Please feel free to download out service brochures below.
DISTRIBUTION DIAGRAM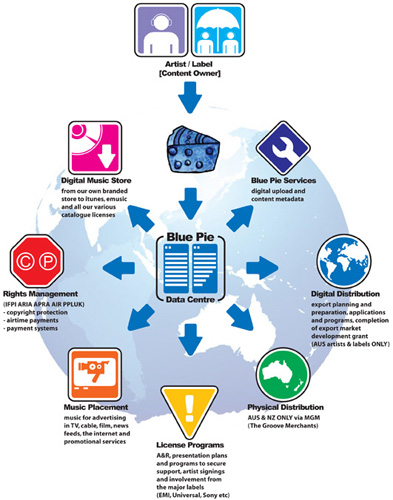 SERVICES DIAGRAM