Blue Pie Records and its directors provided a donation of over $16,500 in memorabilia that was auctioned on the night to raise funds for the Foundation Diane.
Foundation Diane is a not-for-profit organisation committed to raising funds for research into the early, accurate detection of cancers to improve the health and well being of all Australians. The Foundation commemorates Diane Bath, the daughter of rugby league legend Harry Bath and Gwen Bath, who succumbed to a rare form of cancer in 1996. We are very happy to be associated with this great cause.
You can click here to read the fantastic letter of thanks from the  Foundation Diane CEO:
BPP – Foundation Diane Thankyou Letter 180805

The Blue Pie team a were a key part of the launch of the foundation at the Sydney Hilton Hotel.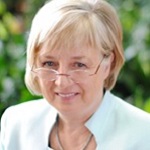 Dear Blue Pie Records team,
On behalf of everyone involved in Foundation Diane and the Institute for Magnetic Resonance Research (IMRR) we thank you and all at Blue Pie for your support and creativity in the launch of Foundation Diane.
The inaugural Gala and auction could not have happened without the support received from a wide range of professionals such as the team at Blue Pie. Your willingness and ability to secure the performers for the evening of the calibre of Barry Crocker, Rodney Marks, Dino Jag and Tommee made it an event to be remembered. Your Hollywood memorabilia added a unique touch to the auction items. It was very exciting for many of us to even have the opportunity to see Elvis Presley and John Lennon memorabilia.
With kind regards
Professor Carolyn Mountford 
Chief Executive