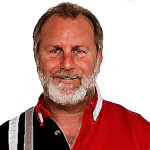 MARK CHRISTOPHER MERRITT
CEO & Founder - Castle Road Records www.castleroadrecords.com
Blue Pie Europe Country Music Team www.bluepie.com.au
Mark was born in Virginia, raised in North Carolina and finished high school in Tennessee--a true "wild-eyed southern boy". His musical background started when he was twelve years old, playing clarinet and saxophone in school bands. At the age of fifteen, Mark started playing guitar and singing. After high school, Mark spent twelve years playing with military bands in Korea, Japan, Germany and the United States. Mark has also played several concerts backing "The Temptations" and working with many iconic acts over the years.
Mark has enjoyed a very successful career playing in Bands and performing solo for the last 28 years. Mark has worked with (and also led his own) big-bands, Jazz combos, country and rock bands covering almost all genres of music. In 1996, Mark started his publishing company, Choo-Choo Seven Musik u. Verlag. Besides recording and marketing his own songs and cds, Mark has also helped several bands and artists in securing P & D deals to release their own cds. Mark has also helped songwriters find co-writers and has helped in placing songs with other artists.
In 2009, Mark took over four independent labels: Amazing Records (Country), Castle Road Records (Jazz, Pop, Schlager, Singer/Songwriter), Blade Records (Rock, Hard Rock, Metal) and Country Lane Records (German Country and Bluegrass). Mark has been able to keep his artists in the European Country Charts as well as in the German and Austrian Independent Schlager Charts. Mark is constantly looking for new talent and new songs to work with and promote. As part of the Blue Pie Country Music Team for Europe, Mark works with Damien Reilly and Stephen Wrench to develop and now joins the Blue Pie Europe Team to help grow and develop his label " Castle Road Records " with the help of the Blue Pie Global Partner Network. Castle Road Records is a Blue Pie Label Partner. Mark is a keen fisherman and when he is not working on music you will find him working with the family playing tennis, skiing or just sitting back and chillaxing out to some great Country Music from Castle Road Records. For more information on Mark you can visit his label website at www.castleroadrecords.com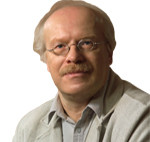 RENE ROMER
SVP for Content and Business Development for The Netherlands
With over 25 year experience in marketing communications, René brings a vast network and business skills to the table at DJ Central TV and Blue Pie's European office. He has worked for advertisers and agencies, and his skills are both strategic and tactical. As strategy director at the Amsterdam office of the (international) TBWA agency, he worked for major brands such as ING Bank, Unicef, Oxfam, Nissan, Ahold, Randstad, Netherlands Railways, UNDP, while as owner of diversity marketing agency TransCity he worked for clients as diverse as PepsiCo, UPC, Rabobank, Netherlands Red Cross, Royal Netherlands Air Force, Western Union Money Transfer, Heineken, TNT, T-Mobile, GWK Travelex, Lotto (National Lottery), City of Rotterdam, City of Amsterdam, City of Antwerp, and many others. René was responsible for many successful marketing campaigns and has developed branded TV and radio formats, including one focusing on urban youngsters for the Royal Netherlands Air Force.
René is the author of a widely used Dutch language book on Diversity Marketing; he can be booked through the Speakers Academy for lectures at professional marketing events; he is a board member of RIAGG Rijnmond (Mental Health Care Center in Rotterdam); had shared responsibilities for a number of award winning brand activation campaigns, including full responsibility for a Golden Esprix for Reaal Insurance; and René is responsible for the management of award winning Cape Verdean songstress Suzanna Lubrano.
As the SVP for Content and Business Development for The Netherlands, Rene is in charge of expanding the content libraries for Blue Pie and DJ Central as well as managing all branded entertainment clients and sales.
René's vast network is not only local, but also global, including Africa. We are honoured to have Rene managing all things DJ Central and Blue Pie for the Netherlands. For more information on Rene you can visit the DJ Central website at www.djcentral.tv


SHACHI ESTLER
Europe Consultants
Business Development Manager - Middle East - Blue Pie Productions USA LLC www.bluepierecords.com
Development Manager - Australia - Globalev www.globalev.co.il
Shachi Estler is our resident Business Development Manager for the Middle East. With over a decade of experience in the music business Shachi brings a new level of dedication to perfection to the Blue Pie European Team.

Working with Globalev World Music for the past few years has made Shachi an expert in World Music with an acute sense of known great acts from all over the world. Having worked with the most of the roster on the Globalev Label, she has developed fantastic connections that allows Shachi to develop strong pipelines of music that generate real results for her clients. As one of the founders and owners of Global Groove Studios and Records in Byron Bay, Shachi has an abundant access to some of the best world and new age musicians that Australia has to offer and that are on tour passing through either Byron Bay or visiting the studio.

As part of the business development team for Europe, Shachi is responsible for the growth of the Blue Pie catalogue and services into the Middle East and surrounding European markets. We are honoured to have Shachi on the team.