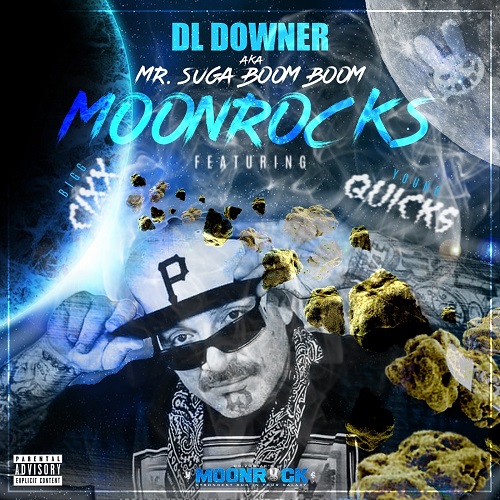 It was the month of August that heralded what Down3r fans worldwide have been waiting for- a new Down3r album. The words of the man himself have excited the fandom across the globe!
"My new single "MoonRocks" feat. Young Quicks & Bigg Cixx!!! Drops on September 13th!!! on all platforms!!! Make sure u show some love for this blapper!!!! Video drops same day Sept,13th Given you that special!!! Shout out to @guapcityproductions @biggcixx @youngquicks @drzodiak_ @actormichaelflores @kyledenmead
@thedldown3r @mikemilli314 @luckysuntzu
SEPTEMBER 13TH NEW SINGLE MOONROCKS DROPS!!! On ALL Platforms!!!!"
Bigg Cixx, Young Quicks, and DL all on the same album! It's gonna be a banger for sure! And the sick album artwork is getting all of us hype too! They're releasing the album via Distro Kid this time, and we have a feeling it's gonna blow up! Special thanks to all involved in making this musical dream come true! Let's drum some hype up and close out with some of the trio's hits! Bump that volume up.
Here's DL and Bigg Cixx collaborating together for their first video, No L's!

And we got some bangers for you straight from Young Quicks' Spotify!

Can't wait for the new album! Bound to bring out the best of all their talents! Get HYPE!
Check out DL Down3r at the following official links:
And you gotta check out Suga Boom Boom while you're listening- can't complete the DL experience without it!