Caitlin Reilly has made it into the Herald! The newspaper has commented on her recent art efforts, and with the message she's put behind them, it's not hard to see why.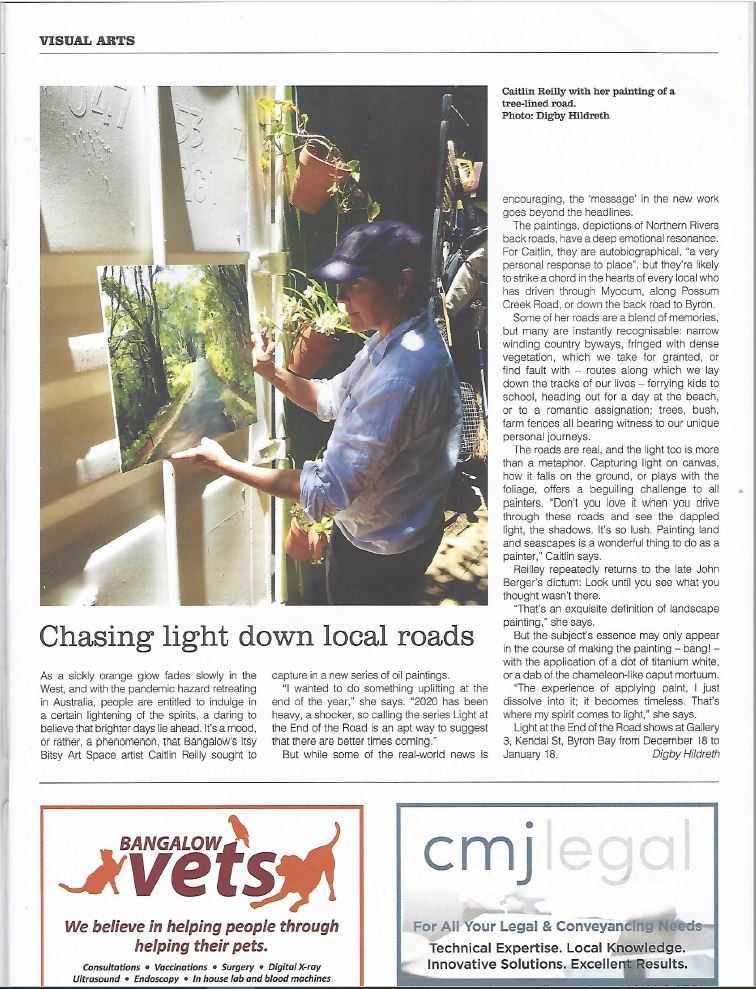 Click here to download a PDF of the above story! It could perhaps serve as a reminder that there's a light in the darkness. After all, as you can see in the article, that was the whole idea of "Light at the End of the Road".  After experiencing such a dire year in 2020, it's up to artists like Caitlin to show us that this is not all there is to life. The exhibition was a success for Caitlin, and this shows that many agree with that proposal! That there will be different times than this. Life is nothing if not inconsistent. This can lead to ruin and pain. But it also means that the dark days are inconsistent too. That they can't last forever, they simply are incapable of it. Just as the good times will come and go, so will the bad. We are all travellers on Caitlin's roads, and she is showing us in these renderings that there is indeed merit in keeping going. The Aussie drive to survive and keep on going… it's reflected here in the most sincere way possible.
We at Blue Pie would like to extend our congratulations on the success of Caitlin's paintings, as well as her making the news! As talented an artist as she is a songwriter, she's making her own way and giving us all cause to keep hoping. 2021 is looking like it might be just as relentless as 2020 was, but Caitlin is here to remind us that we can still make this year good in small ways, ways that remain in our control. Keep going down that road. There's light to be found at the end of it yet.
If you wanted more of this hopeful work, or perhaps wanted to check out Caitlin's songwriting talents, be sure to check out her socials and website!