How can hip hop be dead if Ice Cube and Snoop Dogg are still here? The 90s vibe of MacShawn100's latest track featuring these two gangsta legends will let you realise that the golden age is a state of mind. G-funk can still be contemporary if you let it be!

This is a new West Coast slapper that's sure to bring Hip Hop back for everyone foolish enough to believe it was dead! You got Macshawn100, E40, Snoop Dogg and Ice Cube all representing and none of them look like they've aged since the decades ago that they took the world by storm. Healthy living?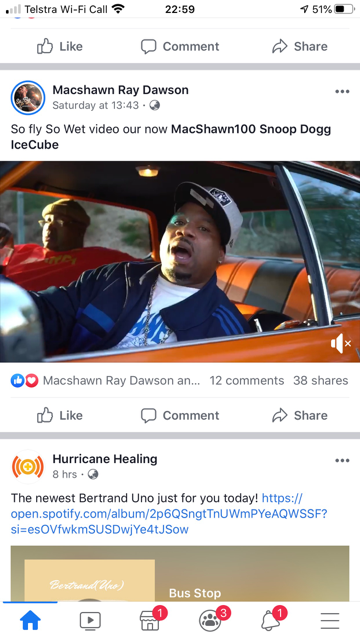 This also isn't the first time that these two cousins have teamed up, either. "U Hear Me" starred MacShawn100 with Snoop Dogg, DPG, Warren G & Wiz Khalifa!

MacShawn and his crew are also ready to bring their throwbacks into the world of streaming, so be sure to check out the true gangsta tracks over there too!


MacShawn100 has been responsible for coining so many of the Hip Hop world's catch phrases, that he is now part of the fabric of the music language, and its DNA to be passed on from generation to generation, from fan to fan. As we head into 2020, so many fans are discovering and re-discovering his brilliance. Just Google the name MACSHAWN100 and it will say it all. Or maybe you'd prefer checking out MacShawn's website…?
MasShawn100 is a WON Agency, DJ Central Records and Blue Pie Records USA artist. MasShawn100 is published by Blue Pie Publishing USA (ASCAP)