Fans of Barry Crocker, fans of Tony Hatch, and fans of Neighbours are all rather large groups, so combining them into one group reaches quite a wide demographic, it's fair to say. Well, today's story is all about this large combination of people, and we have some stellar news for them – Barry Crocker's Neighbours theme song is NUMBER ONE for songs on UK iTunes currently, and number 4 for albums!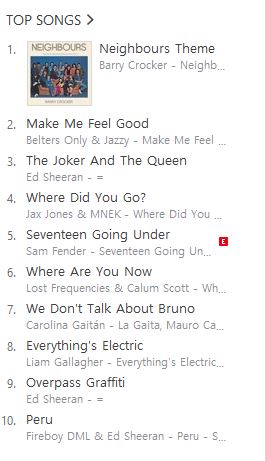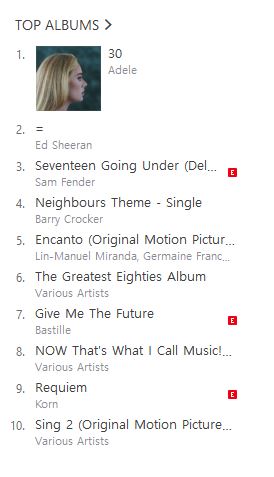 If you're out of the British Soap Drama loop, there's an explanation. Channel 5 have canned Neighbours, a televisual movement which has been running steadily since 1985. In protest, people are blitzing the theme song with plays all across the UK, and as we can see from these numbers, it's working… Barry Crocker's sensual vintage vocals and Tony Hatch's intricately crafted musical prowess are overtaking the likes of Adele and Ed Sheeran with what seems to be very little effort! The media response has been explosive and immediate, and there's one thing that the world knows for sure: people don't want Neighbours to be going anywhere.
ABC Radio Melbourne "Breakfast" host Sammy J was able to interview Tony Hatch, one of the two original song writers of the iconic theme song. Check out the interview here, or click the play bar below to listen!
And Barry Crocker isn't immune from the media's attention either. A chart topper at 86 years old, Bazza gave the details to 2GB 873AM in this insightful long-form interview:
As you can imagine, even Barry himself was shocked to wake up and discover all this!
And if you yourselves felt like getting your voices heard by the algorithm across the globe, there's only one way to go about that… the usual stars are catching up, so strike while the iron is hot!
The creative energy behind the Neighbours theme is contagious, and it makes sense considering the minds behind its creation. The main two who are associated with us at Blue Pie are of course Barry Crocker and Tony Hatch.
Barry Crocker will need no introduction to those among us who are well-versed in Australian entertainers. His name evokes a mile-long list of credentials and achievements throughout the years, and throughout the past 15 years he has been an essential help to us at the Blue Pie studios. He has been a wonderful supporter to us, and has worked on various projects and causes such as The Argues, Dealing With Destiny, various remix projects, and a colossal amount of charity work. He is always willing to help those in need, and is an incredible Australian icon. Lending his soothing voice to this track was the right choice beyond a shadow of a doubt!
We're so glad to have him on the label, but we are even more overjoyed to know that his work is gaining traction with a new audience, perhaps old fans rediscovering him, or newer ones encountering him in this digital age for the first time!
And as for Tony Hatch, he started notching up successes as a songwriter in the early '60s, including Garry Mills' "Look for a Star." His most significant role in straight British rock music was as producer during the Searchers' 1963-66 commercial prime, a span which saw them ring up all of their big hits. The Searchers' records boasted well-balanced vocal harmonies and melodic guitars, sometimes played on 12-string models, that at their most progressive anticipated the jangle that would become a prime feature of folk-rock. Tony wrote their second British hit single, "Sugar and Spice," under the pseudonym Fred Nightingale.
Tony left his biggest imprint, however, on the big international hits by Petula Clark in the mid '60s. These had enough mod swing to sell to a rock audience, but also enough showbizzy horns and theatrical-type piano to bring in older listeners. The arrangements had a grand sweep that recalled stage musicals. In addition to producing, Tony was vital to Petula as a songwriter, supplying, either as sole author or co-writer (sometimes with Clark herself), much of her best material: "Downtown," "My Love," "I Know a Place," "Call Me," and "A Sign of the Times," to name just the most celebrated examples, are all his compositions.

Tony had a fair amount of success with a singer-songwriter who somewhat recalled Petula Clark, but who was even more in the mainstream pop realm. Jackie Trent and Tony began writing together, getting a #1 British hit with "Where Are You Now (My Love)" in 1965. The Hatch-Trent songwriting team couldn't come up with other big British hits for Jackie but did pen some hits for Petula Clark such as "Colour My World" and "Don't Sleep in the Subway." Moody balladeer Scott Walker had a British hit with Hatch-Trent's "Joanna." Tony also recorded some duets with Jackie and made some instrumental recordings under his own name, which gathered some belated hipness when they were included on some CD compilations geared toward the lounge revival crowd.
Tony had a small part in David Bowie's early career, producing three singles in 1966. This was a time at which the young Bowie still in his teens, was still groping for a style, and mixing Tony's orchestral predilections with whatever Bowie was coming up with was a bit of a mismatch. Tony's stamp is particularly audible from the best track from Bowie's brief stay with Pye Records, "Can't Help Thinking About Me," which has a piano sound straight out of Petula Clark's "Downtown."
He is currently recording a new instrumental album and also about to launch a one-man show, featuring his many songs, some new ones and just 'telling it like it is'. Retired? No way!
With the new wind in both of these gentlemen's sails, you can tell that the giants of entertainment never quite leave the stage, especially for iconic hits that everyone knows like the Neighbours theme. It goes to show how much the dedicated fanbases of these performers give to their idols. As they say, good neighbours are good friends! And with these iTunes trends… we have the living proof of that today. Here's hoping that Channel 5 considers keeping the old girl up and at 'em!
Check out the official links below for more information on Barry Crocker:
www.barrycrocker.net
www.youtube.com/user/bazzaonetube
www.imdb.com/name/nm0188347
www.facebook.com/barry.h.crocker
https://en.wikipedia.org/wiki/Barry_Crocker
And Check out Tony Hatch at his website to see how many projects he has influenced with his Midas touch:
Until next time, we hope you like these clips on YouTube, straight from our men of the hour!