Check out this good news from René Romer, owner of Transcity Netherlands – Suzanna Lubrano made Portugal her own in a spectacular show, and we have some gorgeous footage to show off to everyone who couldn't make it!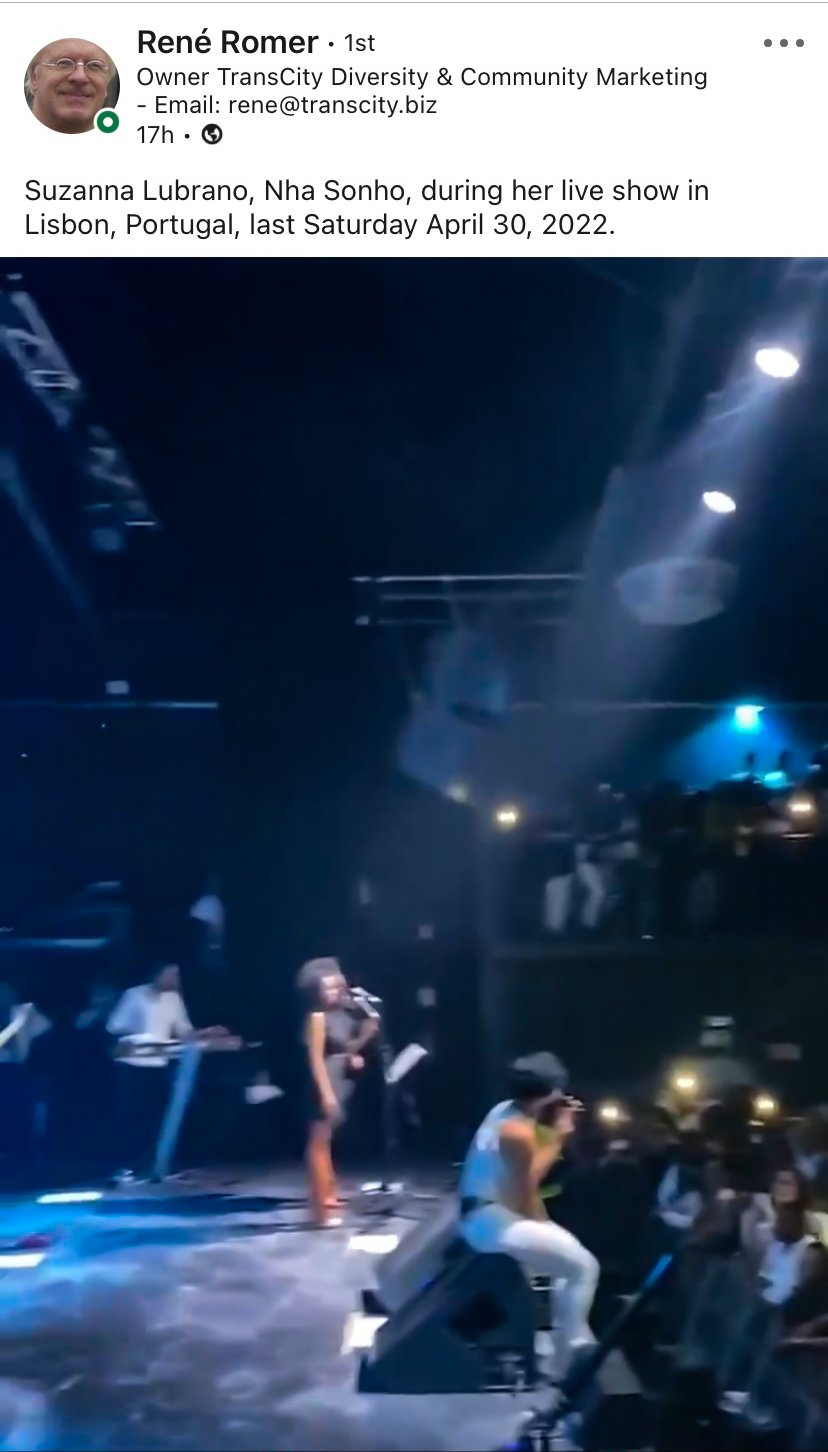 You can see the original posts from Romer's Linkedin, featuring Suzanna performing both Tudo Pa Mi and Nha Sonho.
We've also got them on Youtube for anyone not part of Linkedin!
Lisbon in Portugal certainly seems to have gotten the party of its life with this. And if you wanted to bring that party to your doorstep next, you can book Suzanna via transcity@transcity.biz. Closing out April in the spiciest way possible, Suzanna is already making 2022 her own in the best way she can just as we predicted she would, with awesome tours just like this one that showcase her performer's ability. After all, it's one thing to perfect your craft in a studio, but doing it live relies on your endurance and ability to acclimate to changing circumstances. Suzanna pulls it off effortlessly, and the result is a magical show that nobody will forget any time soon. Remember: if you want to experience this for yourself, send your bookings for Suzanna here! transcity@transcity.biz
But in case you've been living under a rock, you might be wondering who Suzanna is in the first place.
Through the power of streaming we can answer that – and so can you! Introduce a friend into the craze today via Suzanna's Spotify profiles! If you can't make a live show, this is the next best thing without a doubt.
We're sure Suzanna will be "loving you forever" if you check out her online catalogue, as she's put much hard work and soul into these songs over the years, and it shows.
To check out even more of Suzanna, check out these official links below!