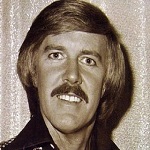 2019 was the year of Barry Crocker nostalgia!
The age of digital music streaming is not one to be underestimated. It puts many people in contact with old music they might have never encountered otherwise – something old becomes something new! And that is very true for all the releases of Barry Crocker on Spotify throughout 2019. Let's look back on yesteryear and see what classics are hosted and ready to reminisce to!




A welcome sight to be sure, considering the last album before these to be hosted on his Spotify was in 2016. It goes without saying that Barry's music has a magical quality to it. Whatever song he covers cements his reputation as Australia's answer to Wayne Newton. Loved and respected by all, Barry "McKenzie" Crocker will imbue anything he sings with a new kind of life! This is clear to see in how beloved his covers are… to the point that people think that Joker used his version instead of Sinatra's! What an honour!
But say that's still not enough to sate your appetite for the good old days, we still have you covered! Just check out the rest of Bazza's Spotify! Until next time, keep the crisp memories of yesteryear in your mind, and know that we can all be good neighbours and good friends in our recollection. We'll be seeing Bazza's work in our rose-tinted glasses once again very soon!

Barry Crocker is a Blue Pie Records USA artist. Barry is published by Blue Pie Records (APRA) and Blue Pie Publishing USA (ASCAP)
Check out Barry's website here!
Be sure to follow Bazza's Twitter for all the latest updates!