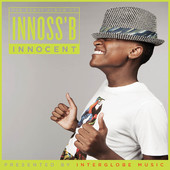 Auto-Tune In With Innoss'B
Innoss'B aka Innocent Didace Balume has released his latest hit album 'Innocent'. The young singer song writer brings his youthful exuberance to R&B for exciting results! Innoss'B's lyrics bring an edge to contemporary R&B with songs about Facebook, Twitter, partying and girls! In a clash of pop culture and R&B styles this album boasts sixteen highly produced and well-crafted pop songs.
If you love the melodic styling's of auto-tuned vocals, tropical beats and blissful synths this album is for you. Innoss'B will lighten up any day with his new album 'Innocent'.
Purchase from iTunes from the link below
Purchase-Link