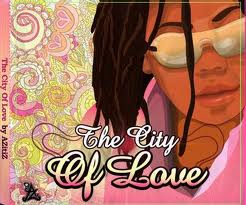 AZITIZ PUMPS OUT THREE NEW SINGLES!
Blue Pie hip hop artist AZitiZ has been pumping out the hits this year with three hit singles already released! AZitiZ enjoys spreading love, peace and happiness through her music and draws her inspiration from life events to convey the truth.
Her singles from this year include:
We Don't stop
City Of Love
EZ Cuddy
Check out AZitiZ's singles now on iTunes and let us know what you think by leaving a review!
Purchase-Link