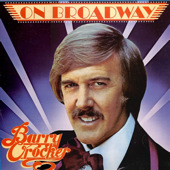 Barry Crocker - On Broadway
Barry Crocker is crooning and swooning on Broadway.
I'm certain everyone in Australia has heard of Barry Crocker, but for all your foreign folk, Barry Crocker is what you would get if you put Frank Sinatra and Perry Como in a morph machine. What a combination!
This Album is a must-have! Purchase the album on Itunes TODAY!

Purchase-Link