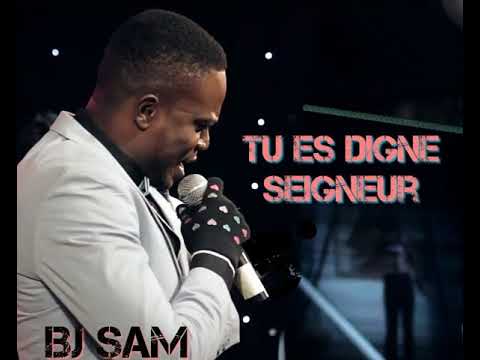 BJ Sam has a message - "You Are Worthy, Lord"!
"Tu Es Digne Seigneur", BJ Sam's latest contribution to his repertoir of musical masterpieces, is finally out on Spotify and all other online retailers and streaming services! Ever since the release of the youtube video, we've been waiting with bated breath, ready to add this new classic to our Spotify playlists. Now, it's finally here. 2020 is ruthless, but at least there's some silver linings here and there!

A rough translation of this song's title is "You Are Worthy, Lord". As a devout man of religion, BJ Sam is staying true to his roots and allowing that passion to bring his music soaring high as the heavens! And now we don't have to wait any longer for our playlist's sense of completion… here it is, on Spotify in all its musical glory!
It's even got an instrumental version for some bonus Karaoke, if you're so inclined! Whether this music is one of your tools for praising God, or just a good tune for you to listen to, BJ Sam has delivered in a big way! The BJ probably stands for "banger jam", because that's exactly what he delivers every time. Afropop with passion! We've been craving releases of this quality since his last single, "Diamond".
And now Tu Es Digne Seigneur makes for a wonderful followup! What banger jams will BJ Sam throw upon us next?! There's only one way to find out… following his socials, and of course, his presence on online streaming/ retail platforms like iTunes and Spotify.
There's little wonder he's called Sammy Wonder, as you'll see for yourself if you're already not convinced. Just click any of his most played tracks on his Spotify below…