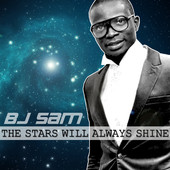 BJ Sam is shining a light on the impact of music!
International composer, producer, multi instrumentalist, and singer-songwriter BJ Sam has released a new hit single! "The Star will Always Shine" is the latest offering from the prolific song writer who is currently ranking at #12 on the ReverbNation charts.
With a focus on creating music with a positive message, BJ Sam aims to inspire and move his listeners. Not only is he a talented songwriter, but he is also a professional entertainer and model dedicated to connecting with his listeners making them feel uplifted and inspired by listening to his "splendid" songs. BJ Sam's catchy and heart-warming sounds are gaining increasing popularity amongst fans of R&B/Soul as he spreads his uplifting music across the globe. We will no doubt be hearing more of him on successful Hollywood TV series and film in the very near future.
For more information on BJ Sam's upcoming music releases, music news and to stream or download his music checkout the link! www.facebook.com/bjsaam
Purchase-Link