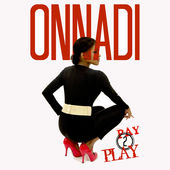 Blockdown Productions kicks into overdrive with the release of OnnaDi !
Blockdown Productions kicks the music production into overdrive with the release of OnnaDi and her debut self titled album "Omnadi"
"OnnaDi" is one of Blockdown Productions new and emerging artists. She is a singer/songwriter, hard-hitting lyricist/MC, music producer,and actress. OnnaDi has desired to be an entertainer her entire life, spending all her time writing and composing songs in her home studio since her preteen years. She accepted internships with local recording studios in Ohio from which she hales, and before finishing high school she convinced her mother to relocate to Staten Island (Shaolin) New York to be closer to her dream.
After graduating from Curtis High School, OnnaDi hit the New York scene. She did a little modeling, attended open mic-nite events, recorded in several local studios and accepted an internship with Code Red Entertainment that culminated in working with, writing for and recording with members of the Wu-Tang Clan. She appeared on American Idol Season 4"and the series "Law & Order: Trial by Jury".
Dionna a.k.a OnnaDi is pursuing all angles of the industry with her projects being released overseas and in the states. Look for her on the compilation "Paris to Brooklyn" , "Souldalicious" & TRASFOR3MISTA
OnnaDi is distributed by Blue Pie Records for the world on the Blackdown Productions label. You can download the release on itunes at the following links:
Purchase-Link