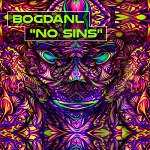 Bogdanl and his hot new EP
We are very pleased to annouce the release of Bogdanl's new song " No Sin". You can check this great track out on Soundcloud below.
All the way from Poland, Bogdanl is an electronic music artist with a straight-forward, yet unique attitude. Catchy and well balanced synth melodies are sitting on top of the tightest beats. How can you not feel like jumping on a dance floor and stay there all night dancing to this rhythm? Sometimes people over-think things a little too much, especially in electronic music, where many producer try to fill their song with all sorts of sound. Bogdanl just keeps it to the bare essential, and the sound is roomy and direct, with just what it's really needed to get stuck in your head and pump you up for the night.
With edgy artists and producers such a Bogdanl, it is no wonder that Europe is becoming one of the world's best respected source for electro, house and dance, animating the nightlife all over the planet. You can find all the latest news on Bogdal buy checking out and following his Twitter feed: www.twitter.com/_bogdanl
Purchase-Link