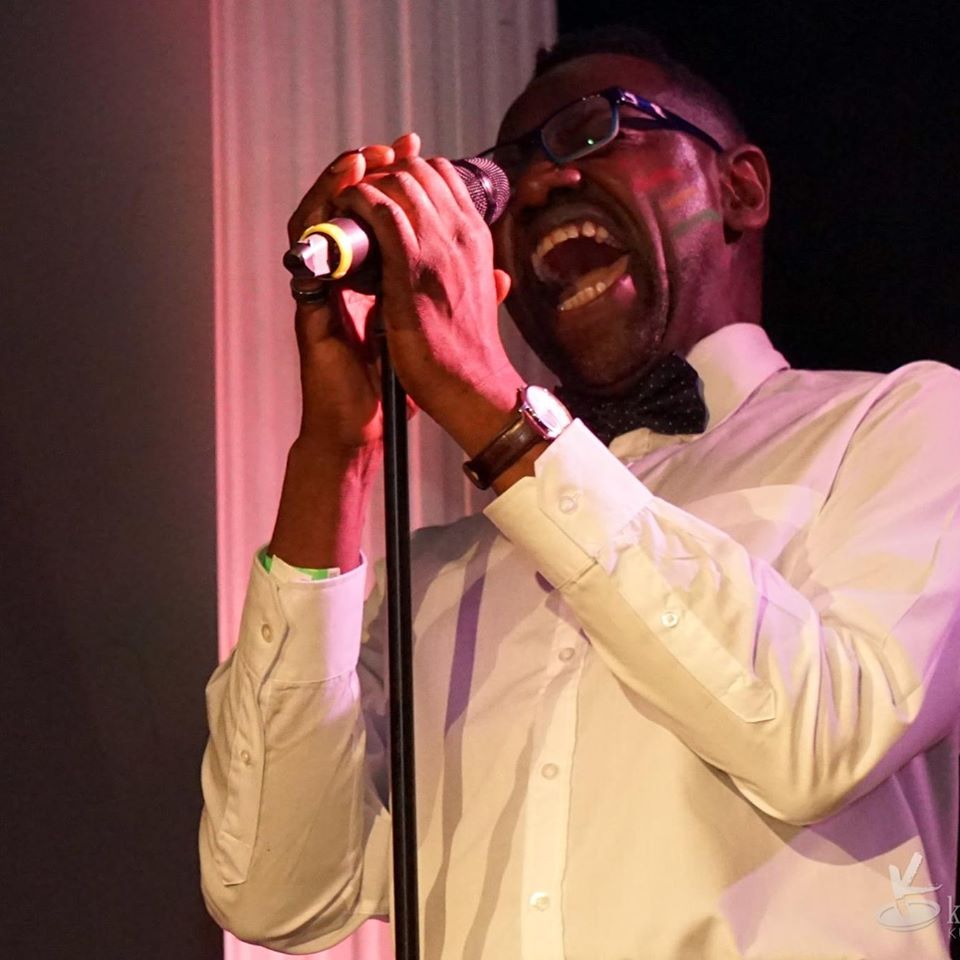 Celebrated Soul artist Isaac Roosevelt aka Sylvester Isaac aka Mr Funky P, teams up with Mannheim club mixer DjM; the result is a 70's classic "Wake up Everybody" reborn as righteous as you could hope for.
Isaac Roosevelt's positive, contemporary soul has found a novel bedfellow in the house beats of club artist DjM. The match-up of these musicians, much loved in Mannheim, has recreated the title track of Harold Melvin & the Blue Notes 1975 album, 'Wake up everybody', trading the restrained and slowly building soul/R&B for a more dynamic and modern house, with Roosevelt covering vocals.
Released under German label United Sounds Records, December 2016, 'Wake up Everybody' has made some waves around northern Europe, reaching 76 on the Deutsche Dj Charts (DDJC) – which appears published on iTunes and Amazon – and been included on compilations such as Disco House 2k17, Studio 54 Comeback hits and It's Deep House 2017; not to mention volume 12 of DJ Combo's Promo-Only February Essential Selection.
It's hard to characterise the German club/house/techno scene compared to others around the world, except to say that it's a unique beast at that's been at the vanguard of vogue since Kraftwerk, if not before. DjM is a Mannheim mainstay, his club tracks and remixes appearing in at least 10 compilation albums, including Techno Harmony, Hard Techno Underground, Latin House Anthems and Respect the DJ 2k17.
Of course it's easy to expect quality releases from Isaac Roosevelt, who hit the European limelight in 2013 after appearing in The Voice of Germany, winning the VDM award for music video "Your Love Is", voicing a Volkswagen TV spot and appearing alongside Pamela Falcon in the 2014 Eurovision Song Contest Finals with the excellent "Lost in a Mad World". His videos enjoy millions of views and he wowed Luxembourg and featured on international radio with "Ice Cream Baby". He's also no stranger to exciting artistic partnerships, singing with Thierry Mersch in the brass-laden and energetic 'Shout it Out' under Blue Pie Records
Isaac's naturalism and genuine joy in performance is disarming and contagious, and that comes through in the lyrics of the Blue Note's prosocial 70's anthem.
This creative soul/club fusion shows local German musicians are as creative and captivating as ever. See more about these artists below:
Isaac Roosevelt – Facebook: www.facebook.com/roosevelt.isaac.9
DjM – www.beatport.com/artist/djm/57611
=========================================
ABOUT THE TRACK:
SONG: Wake up Everybody
LINK: www.beatport.com/release/wake-up-everybody/1896741
WORDS AND MUSIC: Harold Melvin & the Bluenotes (original), DjM (2016 remake)
ARTISTS: DjM
FEATURING: Isaac Roosevelt
RECORD LABEL: United Sounds Records