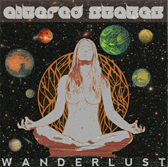 Dallas based rock band Altered State releases new EP "Wanderlust"!
Formed in Dallas, Texas in 2010 over a few beers and a mutual passion for playing music, Altered States is a collection of musicians of contrasting styles, drawing their musical inspirations from artists such as Radiohead and Pink Floyd, to Tool and Led Zeppelin.
"Wanderlust", released earlier this year, is a five track EP that includes tracks such as "In Between Dreams" and "Entrapped in Colour" and is absolute necessary purchase for all listeners of progressive rock with electronic and psychedelic blue undertones.  The album combines  the inspired tastes of its members and creates a number of thought evoking sound scapes that draws its listeners in through layers of meaningful lyrics, intricate guitar riffs, thumping bass lines and floating keyboards.
The album is now available for purchase on iTunes so make sure to check it out today!
Purchase-Link