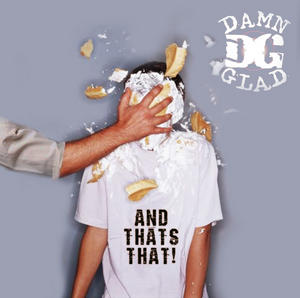 Damn Glad and "That's That"
Damn Glad have released their debut album "That's That" and they want to rock with you!

Filled with clean modern pop-rock sounds, this album will appeal to almost anyone that enjoys quality music. The band brings personality and great grooves to each of their songs. These talented guys will have you hooked and have you humming and tapping along from the album's start to finish.
Check out Damn Glad's website www.damnglad.com
Or find them on Myspace at www.myspace.com/damnglad
To purchase the album, head to eMusic now! Or click on the link below to head straight to iTunes.
Purchase-Link