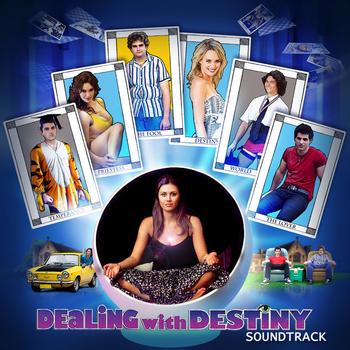 Dealing With Destiny Soundtrack Out Now!
The soundtrack to the hit 2011 comedy 'Dealing With Destiny' is out now!

With a wide range of genres and a variety of bands there is something for everyone! Featuring both national and international artists, the songs to accompany one of last year's funniest movies sound fantastic as stand alone tracks. The album is filled with positive, upbringing tracks that are guaranteed to leave anybody who listens to it in a good mood.
Featuring Funky P, Sam Pollard and many more fabulous Blue Pie artists, what's not to like!

For more information on Dealing With Destiny, visit the film's official website: www.dealingwithdestiny.com
Purchase the soundtrack today through eMusic, or click on the link below to purchase it through iTunes.
Purchase-Link