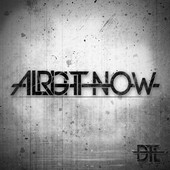 Deny The Lie Release New Single !
Pop Punk rockers from Nottingham 'Deny The Lie' have officially release their head-banging latest single "Alright Now". Self Made Records have announced the news alongside Blue Pie Records, and fans in the UK are excited to hear of a FREE promotional tour to endorse their latest works in May, with the band recently confirming on Twitter.
The female fronted band enjoys creating music with an energetic edge giving them a unique sound of their own. Formed in 2010 and formerly known as 'Let's Go Friday', Deny The Lie have experimented with darker, more passionate material to showcase in their latest single. A wide variety of influences can be heard in their music, including artists such as; Paramore, My Chemical Romance, The Used, Blink 182, Escape The Fate and You Me At Six.
Uk fans watch out! This dynamic are sure to burst a few eardrums! Head to their iTunes or their official site for more details! Just Google 'Deny The Lie'.
Purchase-Link