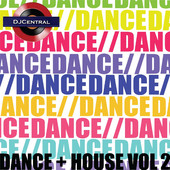 DJ Central "Dance + House" Volume Two!
The follow up to DJ Central's "Dance + House" Volume One compilation is now here, and just in time for Christmas!
Each week on DJ Central, the show features the hottest up and coming dance and house clips that are circulating across the globe.
In this round of the latest compilation series, feature artists such as, Marco Cordi, MNF, Electroholics, Ivan Klass and Electric 9 pump out their latest tracks!
Grab a copy on iTunes today and crank up these carefully selected tracks at your next summer dance party!
Purchase-Link