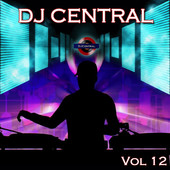 DJ Central has done it again, releasing their latest compilation album 'DJ Central Vol 12' which features the latest tracks makes everyday feel like Friday afternoon.
With a combination of DJ Central artists featured, this album reflects why the show has become so successful. This album consists of electro, deep house and everything in between, making the listeners feel that weekend itch from as early as Monday morning.Featuring hit singles from talented DJ's including DJ Marco Cordi and Andrea Montorsi, this album is not for the faint hearted, as it takes distortion and synth to the next level!
So you can forget about hibernating this winter, because this album will make you want to stay out and dance all night long! DJ Central Vol 12 is now available to preview and download on iTunes in the link below.
Purchase-Link