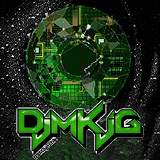 DJ Majestik drops his new album and rocks the house in Tennessee !!!
After an incredible and intense performance in Tennessee this month, the best DJ of the DJ planet ( In our minds ) is finally here with a new album that will make you bump grind and sweat. This is the not new trans electo grinder for maximum of pleasure !
The album is out now on Spotify and iTunes for the world. You can check out the album by clicking here on iTunes: https://itunes.apple.com/au/album/dj-majestik/id1139833295
Don't forget to have a look at his new site at www.djmajestik.biz and the track "v", an inspirational trance power gringer !!!
Listen. Like. Share. Repeat.
www.reverbnation.com/djmajestik/song/26602458-v
DJ MAJESTIK OFFICIAL WEBSITE: www.djmajestik.biz