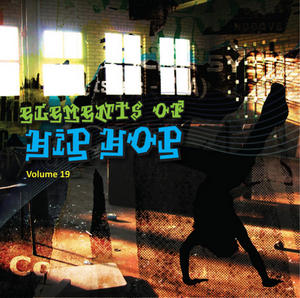 Elements of Hip Hop Volumes 11-20 Out Now!
A compilation of entertaining hip-hop beats from a selection of artists, all on one album.

The artists featured in this series have one thing in common- they all bring different elements of hip-hop to the table, just as the album title says. Give this a spin and you will find a great variety of high energy hip hop and rap mixed with a bit of reggae and some soulful R&B.
Any hip-hop fan will relate to and appreciate this release. It will have you effortlessly nodding and bouncing start to finish.
Purchase Volume 11 – 20 now available on iTunes!
Click here to purcahse Volume 19 through eMusic, or head to the link below to purchase Volume 18 through iTunes.