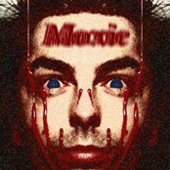 Evan Kitchener stops in for some Blue Pies and releases 3 new albums !!!
Evan Kitchener's 'sample rock' style takes listeners on an emotional journey. Evan is known best for his work as a composer and sound designer for film and TV shows in Australia. His major musical contributions are found in the films "Bad Habits" and "Only The Young Die Good".
Despite his work as a composer and sound designer, he is also a prominent solo composer and is one of the founding members of the band Earnest Irony. His popularity continues to grow demonstrated by his 1,000 followers on Soundcloud.
Evan is continuously pumping out new music for his fans. The latest track on his Soundtrack "Tainted Salvation" (Ragnarock Bonus Track) evokes the chaos of emotions his music is best known for. This is an artist everyone should be following.
Evan is now signed to Blue Pie and creating a buzz with the Planet Blue Pictures team for soundtrack placements. He is won of Australia's bright new composers and we are sure he will be winning awards in the not too distant future. Just check out the awards he already has gather in such a short space of time. You can see his impressive credentials on his website below.
Check out his latest music here:
Soundcloud: https://soundcloud.com/moxie
And follow him on social media here and his very own website:
Twitter: www.twitter.com/@MoxieKitchener
Facebook: www.facebook.com/EvanMoxieKitchener
Plus for all the latest news have a look at his website here:
www.evankitchener.com