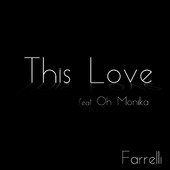 Farelli takes 'This Love' to new heights!
Renown rap artist, Farelli, has achieved a lot this year with music.
He's collaborated with Andre 3000 and Beyonce for one of the remix songs in the popular The Great Gatsby soundtrack, and now he certainly hasn't held back with his latest single 'This Love'. With an addictive bass blended perfectly with an epic choir instrumental back drop, Farelli has raised the bar of the rap scene to a much grander scale, making this track seem refined compared to most. Add Farelli's genuine and deep lyrics with the talented vocals of Oh Monika and you get one hell of an addictive track! Go on, listen to the preview in the link below, you won't regret it!
Purchase-Link