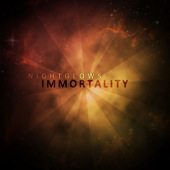 Feel Immortal with Nightglows!
Feel immortal with Nightglows' new track!

Composed with some light Latin flavours make a welcoming addition to Nightglows' chill out track, Immortality. Keeping in line with the duo's track record of minimal-techno and genre-less style, it still remains familiar. Listen to the track today!
For more information on Nightglows, visit their MySpace: www.myspace.com/nightglows
Purchase this fabulous single now via Amazon, or click on the link below to purchase it through iTunes.
Purchase-Link