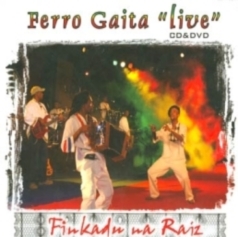 Ferro Gaita Releases New Album!
Ferro Gaita brings his love of all things music to the live stage!

Ferro Gaita's music mixes tropical sounds with reggae to produce a passionate, uplifting sound that inspires. The raw energy from the live performance is well translated into the album, which bursting with fun, danceable songs. The band manages to maintain this energy throughout the album. An excellent choice for lovers of world music and tropical beats.
Check it out!

Purchase Ferro Gaita's Finkadu Na Raiz now on Amazon, or click on the link below to get directed to eMusic.
Purchase-Link