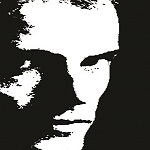 Get Stuck in the Q with Soularflair!
If you haven't heard of Soularflair AKA Adam Mannering, you might wanna get acquainted with the mad genius by clicking here! But just in case you're fresh and curious in this moment, lemme give you a rundown with a simple recommendation- if you hear anything of Soularflair, it should be Stuck In The Q!

Let yourself be transported to an entirely new plane of existence with the teaser album on Soularflair's enormous flagship that is the Stuck In The Q series. Currently volume 8 is the only one hosted online as a teaser, but the rest will be rolling out in the next few days, and volume 8 itself has been making big waves! Now, if one simply jumps into this album without context, it may look unusual, especially the titles. But this isn't your average album- nor is it really an album at all! This is a compilation of sound cues designed for stage, screen, or game- any sort of creative work that needs a dynamic and unique electronic soundscape paired with its imagery! The Blue Pie team compiled this series of "albums" together in order to get them noticed by the general public, and the strategy worked like a charm- play numbers have surged on Youtube Red in particular, perhaps from budding film makers who wish to hear a popping sound that vibes with their vision.
Let yourself be transported to Soularflair's universe of soundscapes and atmospheres, and get lost in the world that Adam has created for you!