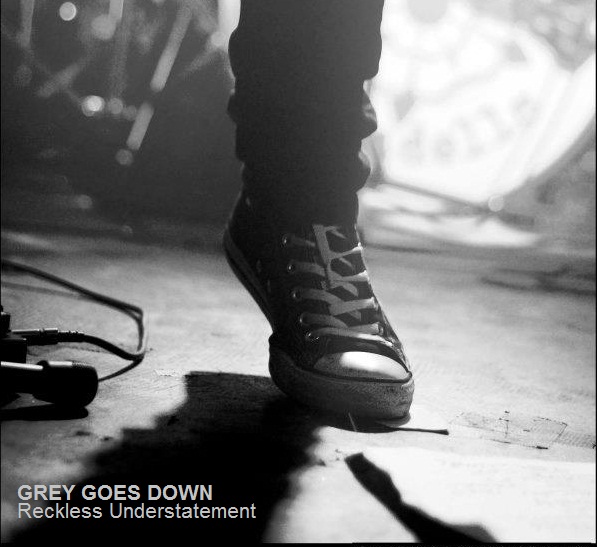 Grey Goes Down make a Reckless Understatement !
The name Grey Goes Down is a disenfranchised finger poking at the bland and colourless clouds that swathe the political and cultural landscape the band was born into.
An exciting post-grunge, alt-punk rock and roll fuelled freight train kicking down the doors of all things that convention calls music. With their razor sharp lyrics and chain sawed guitars of sonic sound, the band is destined for all things glorious.
They have played across the length and breadth of this green and pleasant land including headline slots at the prestigious Birmingham O2 Academy, HMV Institute, Nottingham Rescue Rooms as well as appearances in front of 8,000 plus at the now infamous Bulldog Bash and supported Lostprophets for two dates in 2006. To say the band have cut their teeth in the bad lands of the UK live circuit is an understatement at the very least, they've cut, sharpened and having bared them with the debut album, 'Love Letters To Rock & Roll' and its lead single 'So Easy' (video directed by Lewis Cater who's done videos for Paramore label mates Cobra Starship, Dive Bella Dive, All Time Low and the 'Dr Jekyll and Mr Famous' video for former Fall Out Boy Pete Wentz's band, Black Cards),
Following the success of their debut full length the band have wasted no time in getting back in the studio to create double A-side single Reckless Understatement.
The song is just under 3 minutes of powerful melody and raw emotion, coupling a radio friendly hook with a vocal blast the late Kurt Cobain would have been proud of. Reckless understatement could well see the band go from College Radio staple to new darlings of the mainstream. With Big Cheese magazine continuing to share their love of the group with their extensive readership on a regular basis, the band hitting the road for weeks at a time with staggering regularity and a brand new video, directed by Fa
Purchase-Link