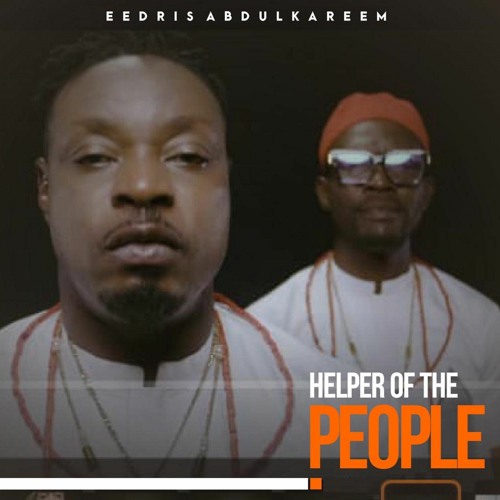 Helper of the People, once again Eedris Abdulkareem drops a truth bomb!
Coming fresh off his "Say No" trilogy, Eedris has once again proven that he is a man of many thoughts, and that his interests are in what is best for his fellow Nigerian. This time, the "Helper of The People" release criticises politicians who play with the lives of the African people.
This song is now available on all major online streaming services and retailers, and with the traction of the internet behind it, it's only a matter of time until its message spreads as far as it can! Simply by listening to it, you are taking a part in Eedris' message against the upper echelons of society who would abuse the downtrodden. This is the magic of music with a message. It doesn't hurt that the track is catchy too – the same can be said of all his songs that have something deeper to say, which is a good majority of them!
Eedris Abdulkareem is an inspiring rapper with an amazing history behind him, and many classics of his such as "Jaga Jaga" and now the "Say No" series illustrate his great musical ability. He is not afraid to speak out for what he believes in and is truly a commendable artist. Watch this space, because there's more where this came from, heartfelt messages and all!
Eedris Abdulkareem is a Blue Pie Records USA artist and is available at all leading digital retailers on the planet. Search "Eedris Abdulkareem", or check out his social media links below!