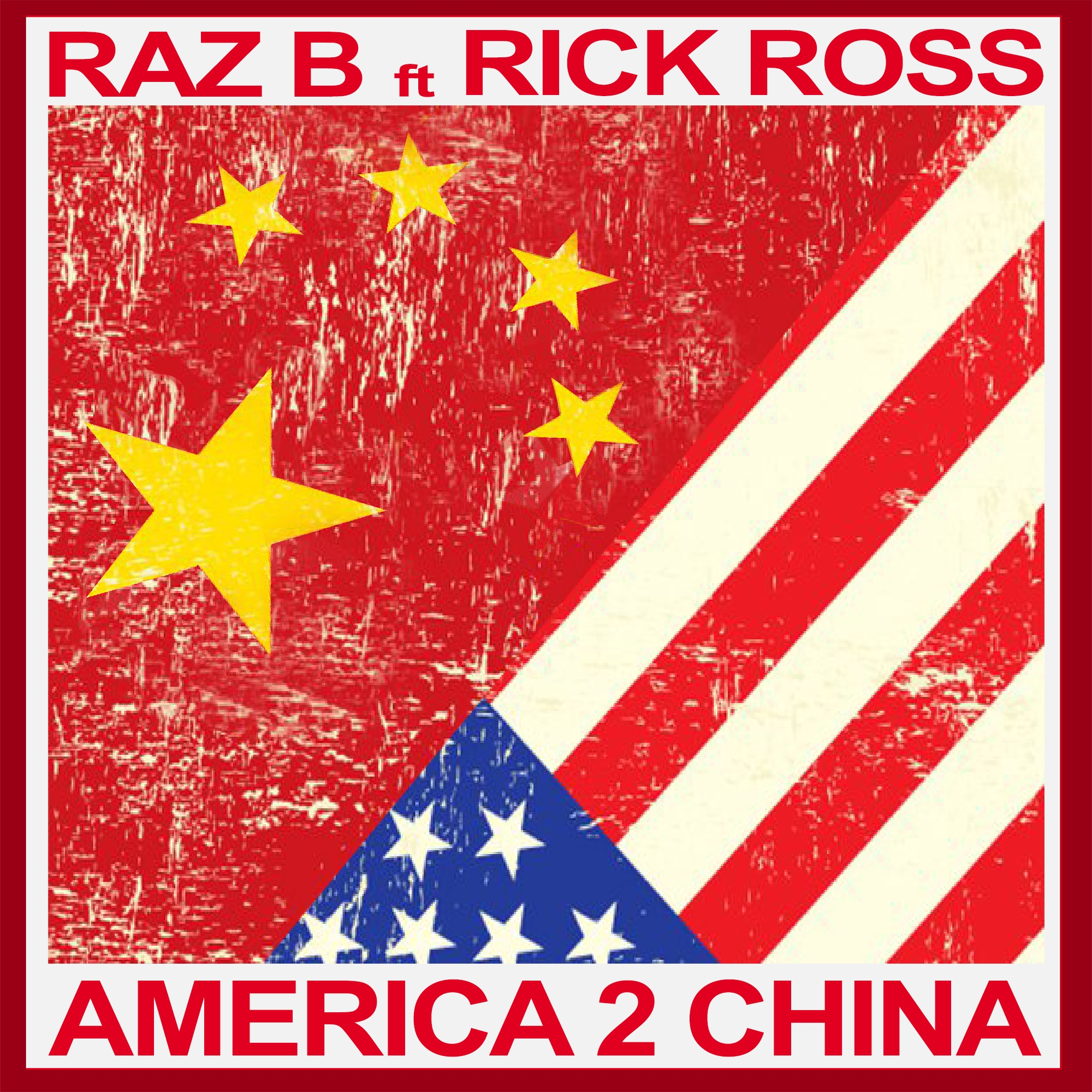 HOME RUN FOR RAZ B'S "AMERICA 2 CHINA" (FEAT. RICK ROSS)
Raz B's "America 2 China" (feat. Rick Ross) has already received tremendous success within the first month of its release. Within the first 10 days, "America 2 China" had 2,000 plays on Soundcloud. A month after its release it has almost 5,000 plays on Soundcloud, over 1,000 plays on Spotify and continues to gain traction on other platforms including iTunes, Beatport and Youtube.
Raz B and Rick Ross have truly created an incredible work of art with this song. The smooth lyrical flow and dope beats ensure the listener is captivated for the complete 3 minutes and 13 seconds.
The extensive experience and knowledge provided by Rick Ross is clearly evident throughout the song. His influence propels the song to new heights, adding a level of class with a veteran's attention to detail. This song is certainly one not to be missed. Let's hope that there will be another collaboration from these two talented artists again soon.
Listen to "America 2 China" here:
Soundcloud: www.soundcloud.com/bluepie/razb-ft-rick-ross-america-to-china-master
Youtube: www.youtu.be/B6Q9vevj_2o
Beatport: www.beatport.com/release/america-2-china/1890578
Follow Raz B on Social Media here:
Twitter: www.twitter.com/razb2k
Facebook: www.facebook.com/RazBlive
Follow Rick Ross on Social Media:
Facebook: www.facebook.com/rickross
Twitter: www.twitter.com/rickyrozay
Instagram: www.instagram.com/richforever/?hl=en