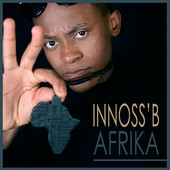 It's An African Synth Anthem!
"Africa break it down" with Innoss'B's new single 'Big Afrika'! This R&B classic off Innoss'B's latest album 'Innocent' is sure to be a hit! The crisp vocals on this track dance above the playful euro synths in what's sure to be an anthem to remember! Innoss'B's attention to detail and pop expertise bring this track to life with clean production and his trade mark melody infused auto-tuned vocals!
This tasty track will have you dancing so make sure you jump on the good foot and have a listen.
Purchase from iTunes via the bellow link
Purchase-Link