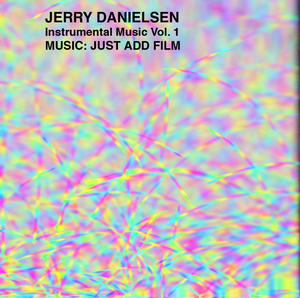 Jerry Danielsen Just Adds Film!
In "Just add film" Jerry Danielsen demonstrates his interest for movie soundtracks as he takes us on an instrumental journey through film.

Jerry lets us explore his creativity in some titles like "Nails" which illustrates a spine tingling horror scene, while "Tale Chase" illustrates a suspenseful chase scene. Jerry Danielsen lets us paint a storyline in our minds through excellent arrangements and sound effects. "Just add film" will make you feel like sitting on a comfortable lounge with your feet up and munching on popcorn from start to finish.
To find our more aboutJerry Danielsen, head along to his MySpace now:  www.myspace.com/jerrydanielsen
Or to purcahse his music, head to the link below!
Purchase-Link