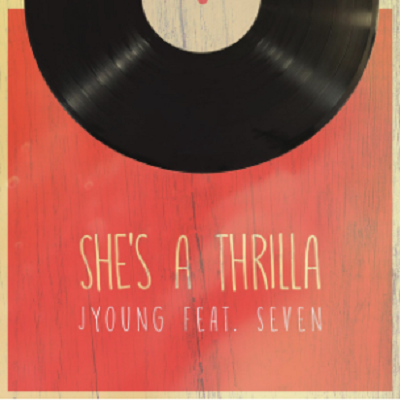 Josh Young aka JYoung takes the world on a roller coaster ride with his new song " She's a Thrilla "
DJ Centrals Records is proud to announce that our very own artist Mr Josh Young has yet again released a brand-new single to the world that you will instantly fall in love with. The new single titled "She's a Thriller" is a light and fun pop song which will keep his fans around the world dancing with his catchy new tune.
Following the enormous success of his hit single "Oxygen," J.Young keeps his fans on their toes with his new song that provides a blend of reggae roots and smooth and seductive vocals. With Young's song "Oxygen" being such a hit around the world there is no question that "She's a Killer" will follow the same path of success.
Josh Young has once again used his artistic talents with his song "She's a Killer" to instantly capture your attention with his seductive vocals, hooks and killer chorus that will leave you singing for days. His infectious voice works well to mesmerise his audience through his killer lyrics which work together to create an awesome and captivating audience experience. The song itself is addictive and will leave you wanting more from the very talented Josh Young.
With many of Josh Young's fan base already established and connected through social media sites like YouTube and Twitter plus a constant growth and mass appeal from his music being played on radios worldwide, he is on track to becoming one of the biggest pop stars in the music scene. The Canadian artist's newest song "She's a Thriller" will be climbing the charts and following in hot pursuit of his famously known songs titled "Oxygen" and "Sexy Dress".
"She's a Thriller" is a song that will leave you in the mood to sing, dance and get a little crazy with. The catchy hooks and beat will pull you in and make you instantly fall in love with the song. "She's a Thriller" will leave you in a state of music bliss which is why this song needs to be featured on everyone's playlist.
The Official Links:
Web: www.joshyoungmusic.com
Twitter: www.twitter.com/jyoungmuzic
Instagram: www.instagram.com/jyoungmuzic
She's a Thrilla is out now on:
Spotify: www.open.spotify.com/album/4pZxxVlWIsujCnVsjl81ji
Deezer: www.deezer.com/en/album/48260932
Check out Josh's video for Oxygen – The most played video in the Phillipines for 2016 !

CompCards: