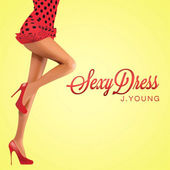 JYoung's Fresh New Hit, "Sexy Dress" Seducing the Ears of Every Listener!
After JYoung's first single "Oxygen" smashing through into the top 20 charts of the Billboard's Emerging Canadian Artists Charts, it won't be long now till JYoung's latest single "Sexy Dress" will be climbing the charts and following in hot pursuit!
Staying with what he does best, JYoung keeps fans dancing with his blend of reggae roots and smooth vocals. From the moment Sexy Dress blows into the listener's ears, its soulful sound will have feet tapping and hands clapping. With a killer chorus following the spicy musical hooks, JYoung harmonises with backing vocals will have you in a blissful aural mess!
Make sure you check out 'Sexy Dress' today and purchase his new single on iTunes….and all leading digital retailers. JYoung is out now on XOXO Entertainment and DJ Central Records for the world!
Have a listen to JYoung's "Sexy Dress" right now!

Official Links –