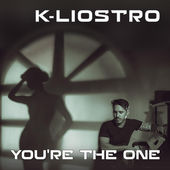 K-liostro Slips on Top Hat for New Song
Growing from his previous music comes the latest release by K-Liostro, 'You're The One.' Featuring Vicky Jackson, the single written by K-Liostro is surely to become another pop hit. 'You're The One' was released this February, separate from his EP that dropped last year.
Based in Switzerland, K-Liostro has forever been interested in the dance music scene since turning fifteen, his dream at first to become a DJ. His life now evolves around writing great pop and dance tracks ranging from Dance, Electro, R&B and house. As K-Liostro says "Variety is the spice of the musicians life and I really enjoy all kinds of music." Influences from different genres is interwoven throughout 'You're the One' to produce one great pop hit. Go purchase it now on iTunes!
Official Links –