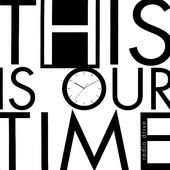 Kevin Gullikson's 'This Is Our Time' is Out Now!
Radio Drive's Kevin Gullickson is a one-man musical sensation who has recently released his new album 'This is Our Time'. This skilfully crafted rock album waxes lyrical on positivity and is filled with pulsating ideas and rock anthems throughout. The music itself is well written and performed to the highest quality – songs like 'Borders' have a catchy use of a simplistic riff that leaves you humming the song for days.
"This is Our Time" has been met with great reviews and charted on New Jersey Stage's 70 albums of 2012. His song "Rising" also made it onto the top songs of 2012 – a music list by Gary Wein.
DangerDog Music Reviews said 'If you like your melodic rock well-crafted and well performed with a positive, inoffensive message, than Radio Drive's 'This is Our Time' is perfect for you. The applause just keeps on coming for this talented musician 2013 is going to be a great one for Radio Drive.
Purchase-Link