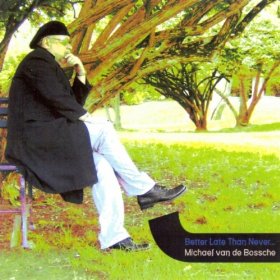 Michael Van De Bossche is "Better late than never"
Michael Van De Bossche joins us on his mellow new album "Better late than never".
Michael displays his mature side in his music through a fusion of soft rock, jazz and blues. With soulful backup singers and using a wide range of instruments you will enjoy the retro sounds of this album.
To purchase or listen to the album visit his website at www.berkleyroad.com
Or click the link below to purchase now through Amazon!
Purchase-Link