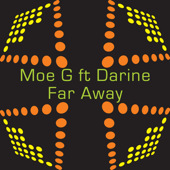 Moe G releases Far Away, featuring Darine
You do not want to stay Far Away from this new track!

Moe G combines the elements of electro and chillout to offer listeners a track that can capture any rhythmic mood. Punchy in melody and style this track also has the ability to relax and calm you while you gently tap at your feet. Download this track today!
Purchase this single today via Amazon, or click on the link below to download it through iTunes.
Purchase-Link