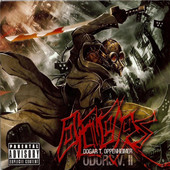 "Odors V. II" - Latest album from Dogar T. Oppenheimer.
Rap king, Dogar T. Oppenheimer has released his new album "Odors V. II"
Touching on various subjects within the broad span of the Hip-Hop lingo, the release gives listeners the opportunity to enjoy many styles within the genre, as every song has it's own individual theme and production style.
"Odors V. II" is an album for all who appreciate agressive, honest music from the Rap/Hip-Hop and RnB scene. Pick up a copy today and add it to your collection.
The album is available to purchase today from the iTunes store.
Purchase-Link