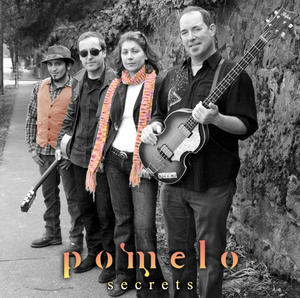 Pomelo are back with another album called Secrets, which is your soundtrack to the new summer!

In this new album Secrets, Pomelo take things in a new direction, moving towards a more jazz infused take on Latin music, whilst maintaining the laid back and easy listening style they pioneered in earlier albums. The album is the perfect accompaniment to laying on the beach or by the pool on a warm summer's day.
The album is sure to leave you in a relaxed carefree state of mind. Not just filled with catchy songs, but also relaxing songs, making this album a shoe in for anyone who's a fan of summer or Latin music.
To find out more about the band, head to their MySpace at: www.myspace.com/pomelo
Purchase Secrets today! Click on the link below to let your Latino journey begin.
Purchase-Link