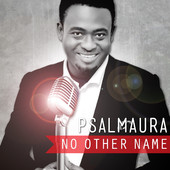 Psalmaura debut track is a song like no other!
The music journey begins for our very own Psalmaura. The highly acclaimed Christian rock genius has just released his debut single, "No Other Name."
The song is graceful and beautifully lyrical. Taking traditional Christian music into a new sweetly sensuous atmosphere of faith and spirituality, this song is set to build progressive aspects for new belief music.
The wonderful sounds of the melodic tune create a whimsical atmosphere and easy listening vibe. The sweet vocals are melodic and tranquil from the start and manage to manifest into to a powerful and thunderous sound that is evocative and emotional.
This worship driven song is layered with inspirational lyrics and spirituality. It is smooth and well composed with light guitar strumming perfectly, complimenting the faith driven melody. The soulful chorus is resonant of upholding one's faith and devotion.
The drums provide the passionate beats from the background, lightly hinting towards the passion of devotion that is so powerful, in the name of Jesus! The slow passed rhythm is complimentary to the simplistic chorus that is so powerful and influential.
As Psalmaura says: "join me in prayer as we continue on this journey together. Stay BLESSED!" 
For more info on Psalmaura, check out his official website here.
Purchase-Link