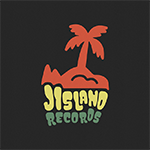 Rasta Rhythms Unleashed: JIsland's Unforgettable Reggae Love Compilation Series!
JIsland Records and Blue Pie Records have been teamed up for quite some time now, and when labels get together, one of the best ways they can get the ball rolling is with a compilation series. What better way to show off the catalogue by hand picking the best representations of what the label's music is all about? That was the philosophy behind the Reggae Love series, and this is just a taster of it… but you know what they say, just a little dabble and you'll be hooked for life.
And if you're absolutely keen for more, we got you covered – simply head to the CATALOGUE page of the JIsland Records site and check out the full list of this compilation series right there in the appropriate section: jislandrecords.com/music
But this isn't a simple little compilation series we decided to throw together one day, no wey mon. This one has LORE.
One day Elise was sitting in our office, when she was suddenly ambushed by our executives. Through wheezing coughs and smoky dreds they leered at her, demanding that she create an entire series of reggae collections. She immediately refused, but with a flourish, the abominable executives gnashed their teeth and produced the ultimate incentive from within tacky wide-sleeved colourful robes. It was scented with body odour… but something else, too. Something very familiar.
Enter the persuasive powers of a certain sacred herb, known to bring clarity, inspiration, and a wicked case of the munchies. After an impromptu encounter with this herbal ally, Elise experienced a revelation of epic proportions. The reggae vibes reverberated through her being, and she was finally convinced that the world needed her magical touch on the Reggae Love series.
With newfound enthusiasm and a rather laid-back approach, Elise set to work, curating volumes upon volumes of reggae tracks that would transport listeners to a sun-soaked island paradise. From the iconic sounds of Purpleman and Cat Eyes to the soul-stirring melodies of Jah Mason and Glenn Ricks, Elise's selection showcases the best of JIsland Records' talent, peppered with her unique rastafarian twist. And remember, what we've displayed here in this article is just the tip of the iceberg.
The result of Elise's efforts is plain to see, and the full collection of compilations on the JIsland site, as well as their overall catalogue besides, speaks to the quality that JIsland have cultivated in their artist roster over the years, keeping their legacy as green as their secret, private gardens… won't you head over to jislandrecords.com and take a quick sample? Tell em Blue Pie sent you.