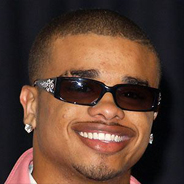 Raz-B is dropping some radical beats!!!
Raz-B 'De'Mario Monte Thornton' has had an extensive career over the last two decades, forming the group B2K as a teenager which generated the album 'Pandemonium!', a tour and concluded with a feature film, 'You Got Served'. In 2007 he began his solo career releasing his first single 'Fire' through his own production company 'RazBeatz Entertainment' which debuted at #2 in the Hot R&B/Hip-Hop Singles Sales Charts and Billboard Hot Singles Sales charts.
Raz-B has worked with iconic artists including 'Nick Cannon' and 'P.Diddy', with his latest track 'Hold On Me' clearly being a testimonial to his sheer talent.
The catchy RnB tune is the next club banger with its intimate lyrics and fast-paced beat 'Hold On Me' will have bodies pulsating all night long. 'Hold On Me' is from the album 'Paradox' which presents an eclectic range of tracks highlighting the artist's experience and versatility to produce diverse music.
'Success' feat K.O.K is a rap track with a fast-paced, enticing beat while 'Official' (Remix) ft. Snipe & Matt Wong reflects pop in its composition and produces a slow beat with intimate lyrics. This album caters to all markets and showcases the adaptability of Raz-B.
Listen to the track below:

Artist Links: