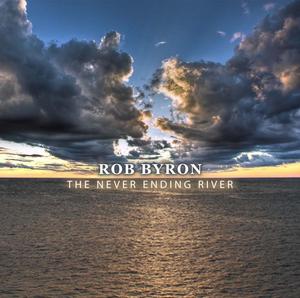 Rob Byron's 'Never Ending River' out now!
Swim down the "Never Ending River"
Rob Byron is a contemporary folk singer that takes inspiration from nature and the world around us to express the beautiful emotions in his songs.
The album speaks of life's journeys, and of the "never ending river" taking us through different paths which sometimes leads to a fork in which we must decide which path to take. Join Rob as he takes you on his magical journey through interpretating the world we live in through his music.
To listen to more of Rob Byron's music, head to his website www.robbyron.com or hit up his MySpace: www.myspace.com/robbyronrob
Purchase Never Ending River now on eMusic now!
Purchase-Link